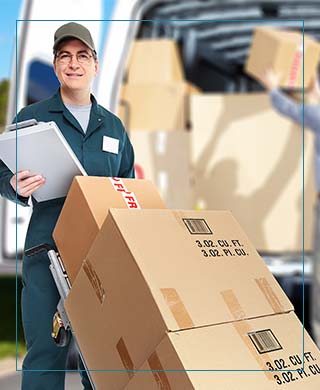 WE ARE… RELIABLE… REPUTABLE… COMMITTED… COMPETITIVE
Fast Freight is an international freight forwarder that has provided unparalleled service for over 45years. Being a privately owned and independent company, we pride ourselves on being able to provide you with the best solution necessary for any kind of shipment. Over the years we have built relationships and are able to offer you with the most efficient way to get your goods to their final destination.
Through the knowledge of our dedicated staff of professionals, we are also able to consult you on streamlining your current freight operations.
We are committed to giving each and every one of our clients the individual attention that they require and deserve. Fast Freight is constantly examining and implementing developments from within the industry to modernize and advance our procedures and transport solutions.
We are committed to being your one-stop-shop for all your transportation and logistic requirements, be it around the corner or around the world.
Our years of combined experience and desire to provide superior service, only state that:

Our Ability
We have the ability to get your goods to anywhere in the world, using whatever mode required.

Our Network
We have an established network of agents, who are able to attend to the needs of our clients anywhere in the world.

Our Experience
We have proven, by being here for more then 45 years, to have the stability that our clients require.

Our Capability
We understand capabilities are at a constant change, and are able to forge ahead of our ompetition meanwhile still looking ahead.

Our Performane
We know the means by which service and performance are measured and are able to surpass all expectations.
We look forward to introducing ourselves to you in more detail as well as hearing your own ideas on service. Pease allow us to welcome you to our organization, and we know we will be able to prove to you that when it comes transportation of any kind, Fast Freight Forwarding is the way to go!
PROFESSIONAL ASSOCIATIONS
Jesse Eyer, Berlin, 2015
My wife and I moved from Kitchener, Ontario to Germany in 2015, and we used Fast Freight Forwarding Co. to ship both our household goods and a motorcycle to Berlin. Having lived abroad and traveled with motorcycles extensively, we had quite a bit of experience with shippers and were not looking forward to the process of relocating overseas again. However, we were extremely impressed with FFFC, and in particular, Leon Parent. His quotes were accurate, his responses to our questions and concerns almost immediate, and all of our goods arrived well-packaged and in perfect condition. My motorcycle arrived in an incredibly solid crate–it took me 3 hours to disassemble it!–but the important thing was that it was undamaged from the trip. When there was confusion with the local receivers on who would handle customs, Leon sorted the issue out from his end rapidly. All-in-all, FFFC provided excellent, timely service and I would recommend them highly.
Jennifer Cowan Visitor Experiences (Administrator) Great Estates Niagara (Jackson-Triggs & Inniskillin Wineries)
We have been working with Fast Freight Forwarding Co. for over 15 years. Leon & his staff have never been anything but gracious and accommodating, and have managed our domestic and international shipping needs smoothly, efficiently, and always in the most timely way. Leon never fails to personally get back to me by phone or email in less than an hour; we've never had any need or desire to look to another logistics provider for our shipping requirements, at home or abroad. We can sincerely say that we have never had a negative experience with this company; in fact, quite the opposite – the Fast Freight team is considerate, attentive to detail, and always with good humour, even when under the gun. We consider this relationship to be one of the best business relationships we've ever had with any partner or supplier. We wouldn't hesitate to recommend this team of professionals.
Roy V. Pellarin, General Manager Ontario Cabinet Makers (Windsor) Limited
We recently completed a major project at the University of Michigan. This signature project involved JIT cross-border shipments of dedicated trailers, three times weekly over a period of three months. We are pleased to say that Fast Freight's performance was exemplary: not one shipment was missed, cross-border export protocol was followed and we were able to keep our installers working uninterrupted thanks to the continual shipments. We look forward to working with Fast Freight in future projects!
Angela Wall Logistics Pondview Estate Winery
I've been working with Fast Freight Forwarding for many of my overseas shipments (and a few domestic & cross provincial) for almost 15 years. When I was new to logistics he patiently answered my questions and helped me learn some of the ropes in freight & Canadian exports. Leon brings a personal touch to the services Fast Freight provides, and offers an authentic relationship with you & your company, often going above and beyond what's required and doing whatever he's able to if complications arise. Whether ocean, air or ground freight I know Leon will bring his best service to the table. I'm always happy to refer him to other wineries or companies who ask. Acquiring competitive freight is one thing, great service along with it is invaluable. Always a pleasure Leon!
Carmine Colarrocchio President & General Manager inControl Systems Inc.
Dear Leon Jr,
We are most happy to provide a recommendation for Fast Freight Forwarding Co.
Fast Fright Forwarding is our "go to" company when we need ship across North America and overseas. Over 80% of our product is shipped all over the world, and we look to the team at FFF for their competitive pricing and expertise in helping navigate the variety of foreign requirements.
Being in the fire protection business and servicing larger clients from power plants to oil refineries, we often ship dangerous goods, from solitary skids to full container loads. Many of our orders also have stringent shipping directives and very precise documentation requirements which we wouldn't even attempt without Fast Freight's collaboration.
We appreciate having a partner we can trust and who knows our business requirements. We look forward to working with the team at FFF for many more years to come.
Thank you and best regards,